Fibers: bright prospects for future in variety of industries
As the technology have evolved there are many functional materials in clothes, living goods, industrial materials, sanitary goods. In production process to make melt material cool rapidly is called melt spinning.
Musashino Kikai is the melt spinning machine maker and process data base is one of our products based on long years experience.
We can provide both melt spinning machine and process technology.
FEATURE
Realize high quality fibers by"Machine + process know-how"
The history of Musashino Kikai MS business unit is less than 20 years but it has been almost 40 years after entering melt spinning field. We enter the field applying cast extrusion technology but it is more difficult to find spinning process without any experience (for both melt spinning and spinning)
For example carbon fiber, which is slightly different from melt spinning technology. We have been in its field since the same time other Japan makers started its research. For the carbon fiber production there are two process methods, Pan based and Pitch based fiber. We use Pitch based carbon fiber, which has bigger chance than the Pan based fiber which is monopolized by giant makers.
We would help for the industrial growth in domestic by putting importance on providing the process know-how to the domestic makers.
Due to the non-disclosure agreement, which is common in this process, we cannot tell the detail but We manufacture equipment for melt spinning, stretching, winding including utility; small scale to large scale and test equipment as well.
To manufacture high quality carbon fiber both good equipment and process know-how are important: we provide a solution as a package (equipment and process know-how)
We have a process center at Nagoya with test unit of melt spinning and biaxial kneading unit.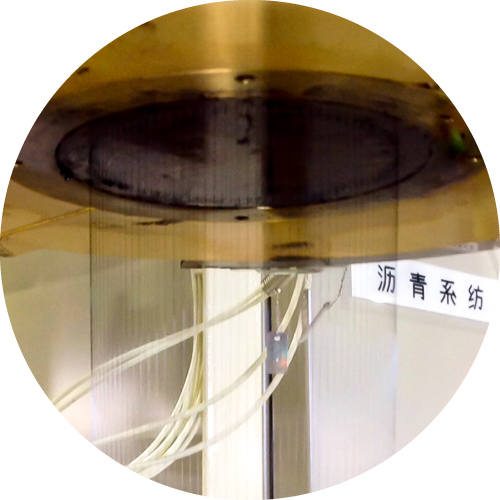 3 core technologies
There are 3 points for melt spinning: Kneading, Nozzle technology, and handling.
1.Kneading technology
Complete kneading is needed: We mix and knead the material by being alternately rotated screw normally and reversely in the cylinder with the material heated. The homogeneously mixing and kneading can be done.
2.Nozzle technology
A spinnerets ,where the melting spin is output is processed and provided.
3.Handling
It allows to dry the melt spinning and not to stick together with other spinning.
We have our original know-how in these points.
Original stretching technology
Stretching technology utilizing film production know-how
MACHINES
Advanced functional machine and process support
New fiber development support from scratch including not only carbon fiber but also ceramic fiber, high technology fiber such as polyimide.
Customer can execute the test for development material using our test unit: customer can check material production without risk. And we have a policy to protect customer confidential process data.
We are only in selling the melt spinning and selling melt spinning process technology and we are not in manufacturing spinning.
So There is no concern for the leakage of the most advanced technology from the spinning machine maker to the group company of spinning manufacturing company.
We take pride in our policy of confidential data protection and business operation, which customer trusts.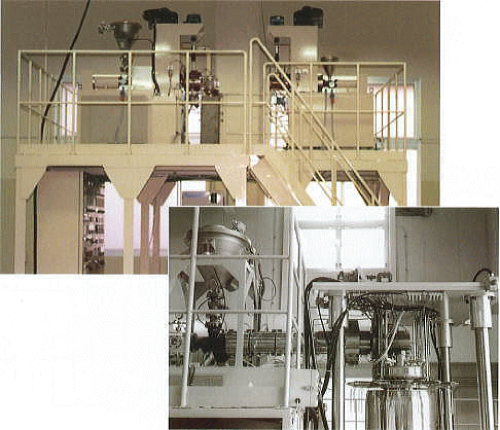 MELT SPINNINGMelt spinning
Basic extrusion machine for spinning production. Machines for multifilament melt spinning (such as Nylon, polyether), high speed spinning, ceramic fiber, pitch based carbon.
※We will design the machine based on material, number of filament, spinning diameter, production amount, winding method.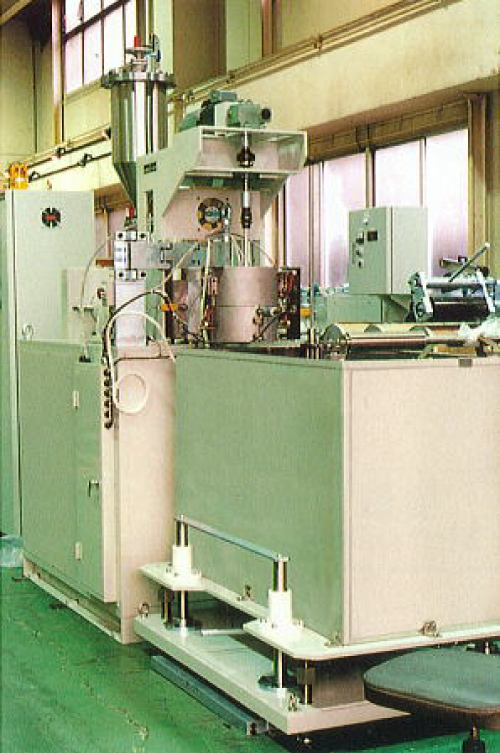 MONO FILAMENTMono filament production machine
Monofilament is thick single fiber of more than dia. 0.15mm. This is used for fishing line, fishing net, tennis gut, classic guitar strings.
50cc KNEADERDesktop 50 cc biaxial kneader
This is developed for checking (judging) kneading result easily without big machine. By small amount (50cc) you can test: it is very appropriate for new material research and development. Focusing on kneading function allows to realize low price model with torque measurement option to be used widely for many research person.
5cc KNEADERHigh temperature type single axial kneader (5 cc)
Small kneading device: More than 2 kinds of polymer material or polymer composition are melted quickly and kneaded using shearing force evenly and smoothly.
MELT BLOWNMelt Blown machine for nonwoven fabric
Nonwoven fabric demand has been increased expanding applications in industrial materials, sanitary goods, daily life materials. There are some methods to manufacture it such as melt blown, span bond, span lace etc.
"Melt blown"to produce nonwoven fabric by 1 step
Melt blown method is to extrude melt resin from serial lineup nozzle. The melt extruded resin in air is cooled by breeze from both side and the less than 10 μ micro-fiber shapewill be fallen down on accumulation conveyor.
BASIC MODELBasic model (twin-screw extruder machine and single-screw extruder machine)
We have extruders which are fundamental in each our machines. You can study the machines specification: check target resign, single or twin extruder, screw (diameter, L/D, shape), material, heat temperature and we will design and manufacture.
Overview specification
Twin-screw extruder machine:25mm / 35mm / 65mm
Single-screw extruder machine:10mm / 15mm / 20mm / 25mm / 30mm / 40mm / 50mm / 65mm / 90mm / 115mm
※Defect inspection system can be installed.
TEST LINETest line for spinning
Once you confirm spinability. The next is productivity test. Based on test result using our test machine or the user test machine we will resin and manufacture optimized and effective"test spinning line".